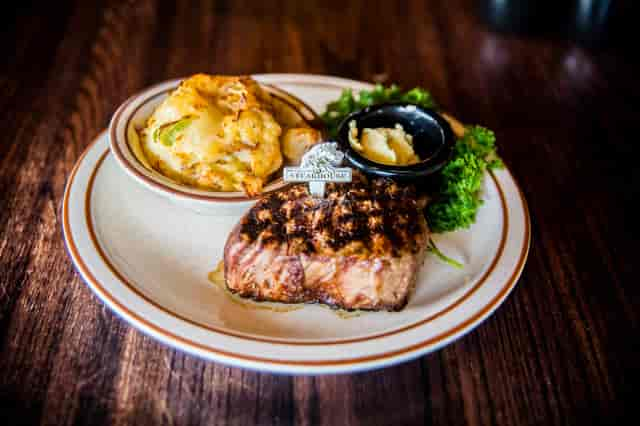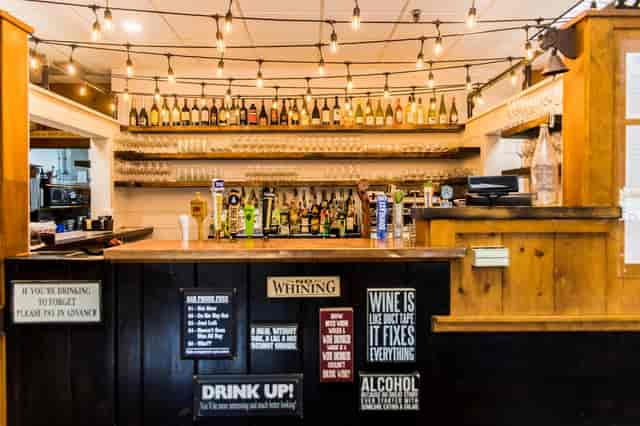 THE STEAKHOUSE
NOW OPEN FOR DINE-IN AND DINE-OUT SERVICE!
We are now open for dine-in and dine-out service and our full menu is available! Join us under the tents or in the dining room! 
We will be following all Covid-19 regulations set forth by the State of Maine to ensure our patrons, staff, and community stay healthy. Please call for more information.

Open Wednesday through Friday 4-8pm. Saturday and Sunday 12-8pm. Currently closed Monday and Tuesday.
The Best of Prime & Choice Western Beef, Seafood and Chicken
We take pride in serving only fresh U.S.D.A. Prime and Choice corn-fed heavy western beef exclusively. These are not your ordinary run off steaks, but are carefully selected from the very BEST cattle. Carefully aged but never frozen, your steak is hand-cut on the premises and broiled in extremely high-temperature broilers which lock in the juices and flavor of this exceptional beef.
The Steakhouse
1205 Post Road / Route 1
Wells, ME 04090

Hours
Wednesday - Friday:
4:00 pm - 8:00 pm
Saturday:
12:00 pm - 8:00 pm
Sunday:
12:00 pm - 8:00 pm
Open Wednesday-Friday 4-8pm, Saturday & Sunday 12-8pm for dine-in and out service. Currently closed Monday and Tuesday.